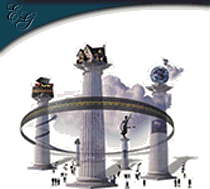 IBM Electronic Government
Politics and Government
I like to keep up to date with political machinations around the world. Whether it be finding out about the peace process in Northern Ireland, understanding the complexities of administrative reform in Japan , the latest EU Commission reports, or what the Clinton administration's line is on a certain issue, the following list of sites let me find out what I need to know.
Ireland
Directory of Irish Politics related sites
PBS documentary about Sinn Fein and the IRA
Irish Internet Hub
Learn Gaelic Online
Irish Times Special on the Peace Process

Japan
Guide to Politics in Japan
Up to the minute political and business news from Nikkei Net
Economic Reports from The Industrial Bank of Japan
Daily Yomiuri
Japanese-English dictionary
Internet Japan
Japan Information Access Project
"Big Bang" financial deregulation in Japan
Japan Echo Journal
Stanford University US-Japan Centre
Canada-Japan Internet Project
Japan World Cup 2002

South Korea
Korea Herald Newspaper
Korea Economic Trends
Chong Wa Dae (The President's Office)
Harvard University Korean Studies page
Korea World Cup 2002
Korea Web Weekly
Learn Korean
Korea Weekly Update
Kwangju, May 18, 1980

North Korea
Korean Central News Agency
North Korea at 50 - BBC Special
Canada
Government of Canada online
Historic moments in Canadian politics
Canadian politics directory
Women in Canadian politics
Canadian Foreign Policy Journal
Strategis - Canada's business information centre
Globe and Mail's National Issues Forum
This Magazine

USA
The White House
Guide to US Treasury
Politics and Technology
US Senate
US Department of Justice

Europe
Official EU web site - Europa.
European Central Bank
Western European Union
History of European Integration
INSEAD Euro-Asia Centre

China
Links to 1,000 Web Sites on China
SurfChina.com
The China WWW Virtual Library
Cool China
Unclassified reports of the US Embassy
Beijing University
MeetChina.com - China's only officially endorsed e-commerce portal
FORTUNE Global Forum - Shanghai, September 1999
Study in China
South China Morning Post

Home |
Resume |
Investment |
Media |
Tech

MAIL ME